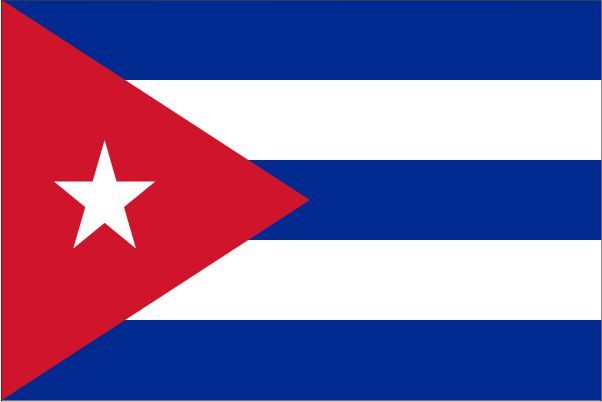 Republic of Cuba
Cuba - is a country of eternal summer with sandy beaches and a colorful underwater world. Cuba - is the only socialist republic in the Western Hemisphere. Here you can go to smoke a cigar in the company of the famous Cuban rum, to the sound of "Guantanamera" and socialist slogans of equality and fraternity.
Cuba has been and, hopefully, will be the most attractive place for adventurers. Cubans themselves are able to sing, dance and indulge in passions around the clock. The atmosphere on the island disposes to love, and it is useless to resist. So once Cuba became love to the famous writer and journalist - Ernest Hemingway ... Walking in the footsteps of the famous places of writing the novels of Hemingway - is another reason to go to Cuba.
Capital: Havana
Largest cities: Havana, Santiago de Cuba
Official language: Spanish
Area: 110,860 sq km
Population: 11,061,886 people.
Currency: Peso
LEISURE AND ENTERTAINMENT, PLACES OF INTEREST
Cuba - is the perfect place for ecotourism. You can view gorgeous tropical vegetation and unusual fauna of the island in one of the many ecological reserves or national parks. As many as 7 zones of Cuba are declared by UNESCO as Biosphere Reserves.
Diving in Cuba, can be enjoyed practically everywhere. The main center of diving, is a resort, of Varadero. There are more than 20 diving schools with experienced instructors.
Fishing fans should definitely choose a tour with access to the sea for the purpose of fishing.
Swimming and diving into a soft and clean water is possible all year round, because the sun shines in Cuba 330 days a year.
Chilling and enjoying Cuban evenings is always possible in traditional Cuban institutions with a cozy patio (small rest areas). It is worth visiting the cafe of artists and poets - La Duarida. For Cuban dances and musicians you must go to the famous show in Havana - Cabaret Tropicana. Everywhere there are constantly disco, dance-floor open-air bars with live music - fun is around here.
Active tourists who want to learn about the country of destination, its history and way of life of the society, should go on walking tours around the Cuban capital, usually including a visit to squares, buildings of architectural value, churches, museums, waterfront, some entertainment shows.
Visiting Cuba once you will have, aftertaste of, the ability to live with pleasure, as the inhabitants of Liberty Island know how to do this, you'll still remember the soft sea, the rhythms of salsa and cocktail Cuba Libre …