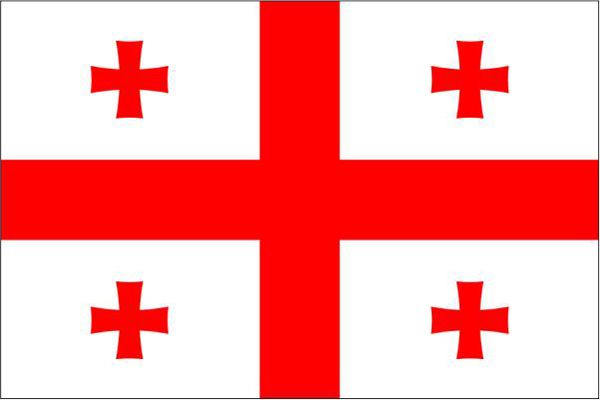 Georgia
It is a country surrounded by picturesque mountains and cliffs of the Caucasus Mountains, with true southern, cheerful and hospitable people. The history of Georgia is very rich in various events, and during its centuries-old existence it has seen many changes and the influence of different cultures. The architecture of each city is impressive and causes delight of large number of old buildings preserved from different periods of the country's development. The country seems to breathe the history and traditions, but at the same time there are more and more modern buildings and popular world tourism industry network, there are the world's hotel chains by Marriott, Sheraton; McDonald's and other networks.
Georgia has preserved its national character, namely a special culture of hospitality. Deep and truly friendly relations between Georgians themselves extend to all visitors who come to this area. Having been here once you will want to come back to this good and comfortable country.
Capital: Tbilisi
Largest cities: Tbilisi, Kutaisi, Batumi, Rustavi, Zugdidi, Gori, Poti, Sukhumi, Tskhinvali
Official language: Georgian
Area: 69,700 square kilometers
Population: 4 490.500 people.
Currency: Lari
LEISURE AND ENTERTAINMENT, PLACES OF INTEREST
In Georgia, there are many ancient temples, churches and castles, monasteries. Tourists are attracted by karst caves, towns and villages on the rocks, the palaces of the Georgian kings, national parks. Visiting sulfur baths - is one of the prerequisites of getting acquainted with Georgia. Of course, you can't help having feast with delicious dishes of national cuisine, a real Georgian wine and music. Georgian folk songs and dances are recognized by UNESCO as a "masterpiece of oral literature and pristine treasure." A National polyphonic song "Chakrulo" is one of the masterpieces of the folklore of the peoples of the world.
Tbilisi - is an ancient city, founded in the 5th century BC, which merged the culture of East and West. Alexandre Dumas spoke of Tbilisi, that this city had a great charm and breathes the myth and romance. It is incredibly exciting to walk through the narrow cobbled streets with architecture typical of 19th century Georgian houses, soaking in the hot sulfur baths or visiting the main attractions of Tbilisi: Metekhi Church, Narikala fortress, Sioni Cathedral, Anchiskhati church, and others.
The perfect complement to the study of Georgia will be a visit to the village of Mtskheta, the very first capital of Georgia. An exciting trip will be to the wine region, Kakheti, which hosts 65% of the country's vineyards. A mountain routes to the top of Kazbek, the easternmost of the Caucasus five thousand meters, will give active tourism lovers delight of the beauty of the Caucasus Mountains.