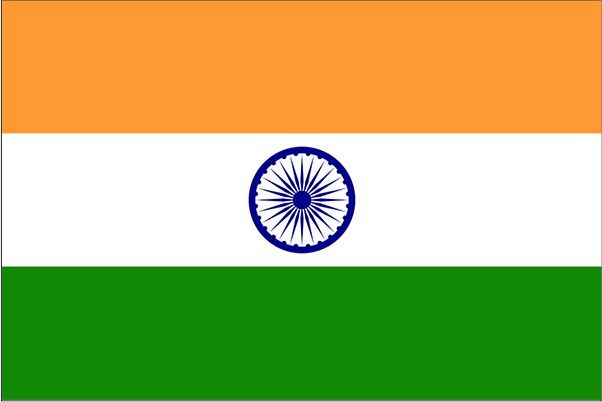 India
Colorful and unique country! Such an unimaginable variety of colors, smells, cultures and traditions cannot be found in any other corner of the planet. Going on a trip to India, the stranger still does not know how he sincerely will love this country after his visit.
India is permeated with spirituality and serenity. There the traveler will be able to find peace of mind and harmony. It does not matter whether it is a journey through the bustling metropolis or in the tranquil regions where they practice yoga, or vacation resorts of South and North Goa, a trip to the mountain village at the foot of the Himalayas or travel on buses and trains in India. Opening your heart to India, you can get the benefit for your peace of mind and contemplation of the world.
Capital: New Delhi
Largest cities: Mumbai, Delhi, Bangalore, Chennai, Kolkata
Official languages: Hindi, English and 21 more languages
Area: 3,287,263 sq km
Population: 1,220,800,359 people.
Currency: Indian Rupee
LEISURE AND ENTERTAINMENT, PLACES OF INTEREST
Knowing India can start with crowded Delhi, where there is an abundance of attractions left by figures of various dynasties, cultures and religions, such as Sikh temple Sis Ganj (the symbol of the Sikh religion), Qutab Minar tower, the mosque Jama Masjid (the symbol of the Muslim era), Laxmi Narayan Temple in the shape of a lotus flower (the monument of Hinduism). And this is not a complete list! Here, in the jewelry shops of the capital, you can get for memory the unusual handmade products, such as jewelry made of gold of the highest standard with natural stones. Once in the heart of the continent, it is difficult to pass Agra, the Taj Mahal or rather - a monument of true love and sorrow. You might want to visit other important cities of India - Varanasi, Jaipur, Mumbai. Here is the famous Bollywood, Khajuraho village, remarkable for its "Temples of Love" and other amazing corners of India.
For a beach holiday you can go to Goa, which is located in the west of India, on the Indian Ocean. Wide beaches, palm trees, gentle sun, and intoxicating, relaxing mood of the resort involves all visitors in a state of harmony and peace. Here you can go on a tour of Old Goa and enjoy the luxury of the Catholic Church left since the Portuguese rule. You can also visit one of the amazing nature parks - "Spice plantation," where they are presented in their original form in all their diversity. In the evening you can always have fun at the disco at one of the coastal cafe, so-called "sheke." It is better to go to India and to check all the stories about this amazing country!