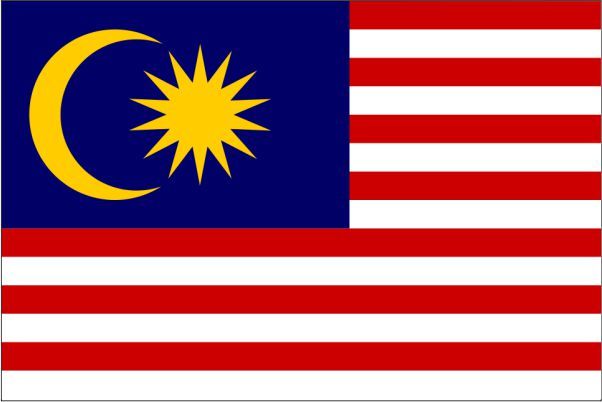 Malaysia
It is a paradise on Earth! It is about Malaysia they say: "The earth, untouched by time"! And this is partly true, because Malaysia by 70% is covered by forests. Millions of years ago a glacier, that changed climate of the Northern Hemisphere, did not reach these places. On the island of Borneo rainforests in their original form have preserved with thousands of rare species of plants, trees, insects, birds and mammals. But along with the exuberance of nature, there are cities, elegantly fitting into it. Despite the appearance of modern highways and skyscrapers, they still resemble the quiet provincial towns. Malaysia - is a country of bright colors, hot sun, tender sea and endless festivals and celebrations that take place here permanently.
Capital: Kuala Lumpur
Largest city: Kuala Lumpur
Official language: Malay
Area: 329,758 sq km
Population: 30,073,353 people.
Currency: Ringgit
LEISURE AND ENTERTAINMENT, PLACES OF INTEREST
In this country, past and present miraculously coexist. The capital Kuala Lumpur - is a real metropolis, a modern business center in which business life is in full swing. At the same time, in tiny villages there are ancient monuments of culture and architecture. Each island and cities of this wonderful country have their unique character, it is because Malaysia has undergone a lot of cultural changes. The picture of a multicultural and multiethnic state can be traced back by visiting the gothic church and a Muslim mosque, and Buddhist and Taoist temples, being in the same city.
The tourist season lasts all year round in Malaysia. The most popular resort islands - are Langkawi and Penang located in the west of the country. To Langkawi, they go to stay a true savage, but in "five minutes" from civilization. You can and should be engaged in underwater fishing or windsurfing. Here in Langkawi you can visit the old palace and the largest aquarium of the country, which has a restaurant of sea delicacies.
Another Malaysian resort of top class - is the island of Penang. Local tourists with children in the first place go to watch the unique Bird Park and Butterfly Park. Add here a fragrant botanical garden and another garden dedicated to orchids. If it gets too hot, you can take shelter from the sun with the maximum benefit for you either in an art gallery or museum in Penang.
You can be sure that every impression gained from a trip to Malaysia, will be an unforgettable adventure that you will never forget.