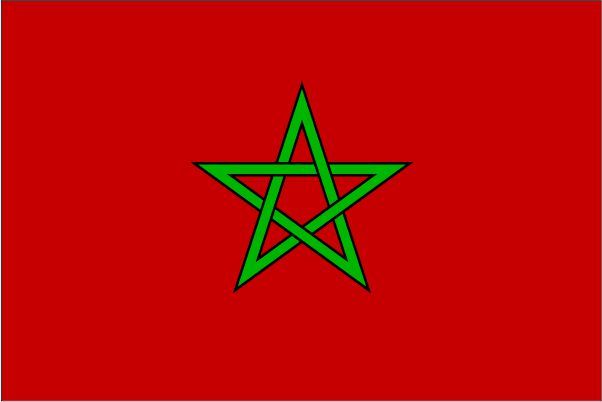 Morocco
This is a unique country in the Arab world, developed over many years under the influence of France. The country's population is made up of Arab and Berber tribes. The geographical location in the north of Africa, in close proximity to the Mediterranean countries of Europe and historical events determined the combination of Islamic and European cultures in the country's development. Original cities of Morocco remain almost untouched since the Middle Ages. Colorful, attractive, mysterious country of Morocco is little known to tourists, but that does not diminish its interest for tourism purposes.
Morocco is interesting for its geographical location, it is bordered by the largest desert in the south of the Sahara, the Atlantic Ocean to the west, the Mediterranean Sea to the north and bordered by Algeria to the east and south-east.
On its territory, the High Atlas Mountains are located, with lush vegetation of cedar forests and evergreen oak groves.
Numerous cultural monuments, centuries-old traditions of local people and a unique flavor of Morocco attracts the curious and discerning tourists.
Capital: Rabat
Largest cities: Casablanca, Rabat, Marrakech, Fez, Tangier
Official Language: Arabic, Berber
Area: 446,550 sq km
Population: 32,649,130 people.
Currency: Moroccan Dirham
LEISURE AND ENTERTAINMENT, PLACES OF INTEREST
Rabat - is the capital of Morocco and one of the major centers of Arab culture and education. Marrakech is one of the most popular tourist areas of the country. 75 km from the city there is the famous ski resort. Casablanca - is one of the largest cities in Morocco. Meknes is called "Moroccan Versailles". 31 km from Meknes there are the ruins of the ancient Roman city Volubilis (II-III cc.) - these are the most beautiful and expressive ruins of the Roman period in Morocco. In the north of the country there is a popular resort of Tangier, with some of the most pristine and sandy beaches of the Atlantic coast. From many capes and hills around Tangier you can enjoy a stunning picture of Gibraltar to the Spanish coast visible in the distance. Azela town - is a modern upmarket resort area of the country. Agadir - is Morocco's Best Atlantic resort. Around the town there is a huge number of exciting sights.