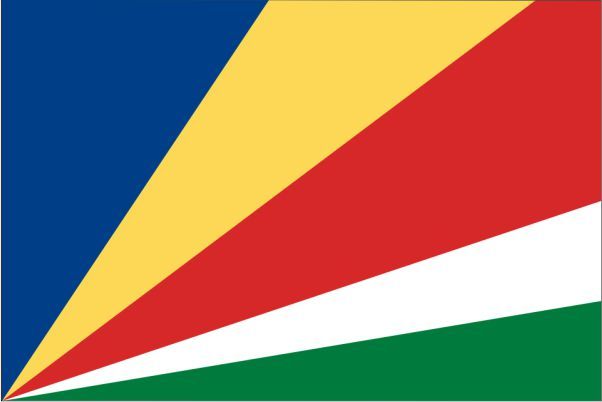 Seychelles
Seychelles are recognized among the most beautiful and romantic islands in the world. This island nation is washed by the Indian Ocean in East Africa and is in close proximity to the island of Madagascar. The unique beauty of the nature of the islands, always gentle summer climate and unhindered visa-free entry for Kazakhstan people make this piece of paradise to be one of the most attractive places for an exotic holiday.
Seychelles consist of 115 islands, of which only 33 are developed. Travellers arriving on vacation feel like pioneers. This effect is created by the careful staff training of the tourist industry of the islands, which retain the exclusive sense of holiday in the Seychelles - an opportunity to plunge into the feeling of being on a desert island in the middle of the ocean.
Capital: Victoria
Largest city: Victoria
Official languages: French, English, and Seychelles
Area: 455 sq km
Population: 90,024 people.
Currency: Seychelles Rupee
LEISURE AND ENTERTAINMENT, PLACES OF INTEREST
The main island of the Seychelles archipelago Mahe has 60 beaches with many beautiful bays, and clear waters and rich underwater world create ideal conditions for diving.
On the island of Mahe there is the only city in the country and concurrently a capital of the country - the city of Victoria. The main attractions of the capital are: the famous Cathedral of the Immaculate Conception, the Clock Tower, the Botanical Garden and gorgeous orchid garden. For souvenirs for you and your loved ones you can go to the village of Artisans on the island of Mahe.
Praslin Island - is the second largest island of the archipelago, it is often called the Garden of Eden. There is a unique national park Valley De Mae (May Valley is included in the UNESCO World Heritage list). Here you will find more than 20 species of palms, giant land tortoises, black parrot and other representatives of the unique endemic flora and fauna.
Seychelles is something to see, and what you see will be more unique. In other countries, you will not see this.
Beautiful beaches, clear waters of the Indian Ocean and the pristine nature will create a luxurious environment for a perfect holiday in the Seychelles