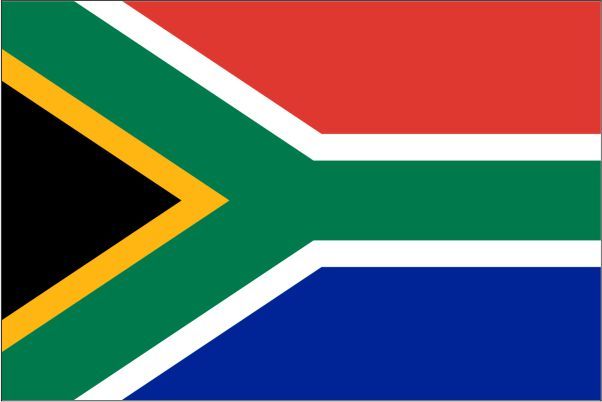 Republic of South Africa (RSA)
One of the most unique and amazing countries of the African continent. Here everything is unique: the climate, the nature, the people, and the fact that South Africa is the only highly developed country in Africa, making it one of the most visited African territories.
The diverse nature of South Africa, supplemented by numerous artificially created parks and reserves, which strike with their grandeur.
The bulk of the population of South Africa - are mestizos of indigenous people, Asians or Europeans. The number of Europeans in South Africa is more than anywhere else in Africa.
Capital: Cape Town / Pretoria
Largest city: Johannesburg, Cape Town, Durban, Pretoria
Official languages: English, Afrikaans, Venda, Zulu, Xhosa, Southern Ndebele, Swati, Northern Sotho, Sesotho, tsvang, Tsonga
Area: 1,219,912 sq km
Population: 48,601,098 people.
Currency: South African Rand
LEISURE AND ENTERTAINMENT, PLACES OF INTEREST
The main attractions of South Africa - are famous national parks. A total of 19. The largest of these are the Kruger and Kgalagadi. Chain of beaches Kleinmond, Lianduno, Sandy Bay and many others are very popular among tourists.
Apart from Cape Town, all tourists should visit Durban - Africa's largest port, where there is the famous "Golden Mile" - the best place for recreation, entertainment and diving. This city offers an endless list of places mandatory to visit: Reptile Park, Dolphinarium, botanical gardens, Queen Elizabeth Park, many museums and other sights and monuments of culture.
Attractions of South Africa are endless: Blyde River Canyon, Golden Gate Park, diamondiferous kimberlite, Johannesburg - a city of skyscrapers, Augrabis waterfall, rock paintings in Drakensberg, and of course the mountains themselves, forest Jaua and more.
The legendary Cape of Good Hope - the southern tip of the African continent attracts travelers from around the world here to see firsthand the stunning scenery. The road to the Cape passes through a single road through the reserve, where you will see in the wild antelopes, ostriches, giraffes and other animals that inhabit Africa. And from the old lighthouse on Cape of Good Hope you will see two oceans at one point - the Atlantic and Indian, which wash the cape.
Tours in South Africa are developed upon request.