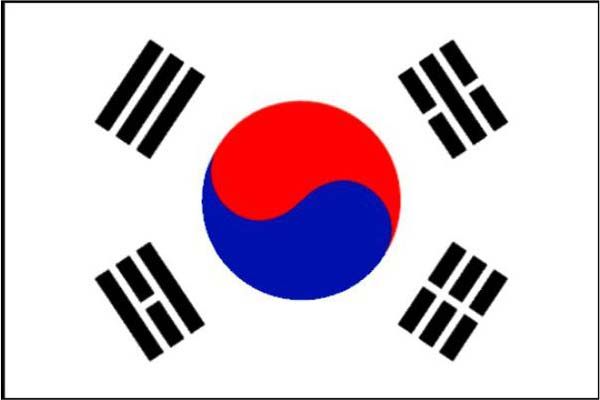 South Korea
It is an interesting country with an ancient and rich history and culture. Cities in South Korea are built with modern buildings and becoming one of the largest cities in the world, but at the same time they preserve historic architecture, harmoniously combined with new buildings. The impression is made, by a combination of external shape of the Imperial Palace on the background of skyscrapers, or Korean cherry blossoms in the spring or fragments of antiquity such as the National Museum of Gyeongju and Confucian culture monuments included in the UNESCO World Heritage List. At such moments, you just take admiration!
In South Korea, life is developed in many aspects starting from the electronics represented by one of the most influential companies in the world, Samsung, and ending with the medicine, which uses the most advanced technologies and achievements in the field of human medicine.
This country has earned the right to talk about their successful economic development - economic miracle. It is a generally recognized fact that the most important steps towards the effective development of the country, were the reforms carried out by President Park Chung-hee in the period of 1963-1979. The current president of South Korea, Park Geun-hye, is a continuer of "presidential dynasty."
From November 29, 2014 the citizens of Kazakhstan have the opportunity to travel to this amazing country without a visa for a period of stay up to 30 days.
Capital: Seoul
Largest cities: Seoul, Incheon, Gwangju, Busan, Daegu, Daejeon, Ulsan, Sejong, Jeju
Official Language: Korean
Area: 99,720 square kilometers
Population: 48,955,203 people.
Currency: South Korean won
LEISURE AND ENTERTAINMENT, PLACES OF INTEREST
South Korea's unique culture is reflected in buildings such as the Gyeongbokgung Palace ("Palace of sunshine and happiness"), remaining here since the days of the Joseon Dynasty, structures "Kyonhweru", "Hyanwonchjon" and lotus pond. You should also visit the State Museum or Museum of the Korean nation to admire Korean advances in technology, because even their history the Koreans were able to present beautifully with modern displays and technology.
In Seoul, you certainly need a guide, which in addition to exciting excursions to the sights, will tell you where you can taste the unique dishes of Korean cuisine, which is to be commended by most discerning palates who visited gastronomic tours around the world more than once.
Visiting Nantes show - is one of the prerequisites for acquaintance with Korea. Choose a time to go to this performance and believe you will surely remain delighted with the traveling to Seoul! Other interesting shows are associated with "K-pop" culture, eg PSY, who won the rating of the most viewed video in Youtube.
For families with children we definitely recommend to go to the many theme parks, such as Disney Land of Korea, water parks, visit the geothermal springs, ski resorts, festivals of snow and ice sculptures, old monasteries and pagodas, and even the beaches.