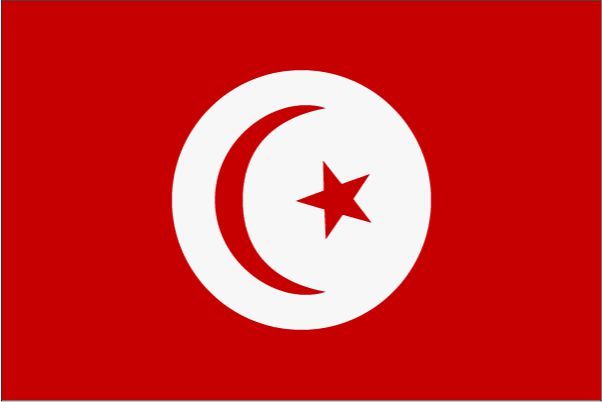 Tunisia
Lovely and amazing Tunisia is located in North Africa and is washed by the Mediterranean. There are all conditions for families with children, romantic trips for couples in love, and the perfect starting point for an active adventure holiday.
Tunisia is famous for its bustling bazaars, olive groves, countless historical monuments and notable white houses.
Capital Tunis, is an important port city with a population of about one million inhabitants. The capital is built on the ruins of the once existed city-state of Carthage.
Gentle sun, sandy beaches and great local cuisine will ensure a pleasant vacation in Tunisia.
Capital: Tunis
Largest city: Tunisia
Official Language: Arabic
Area: 163,610 sq km
Population: 10,835,873 people.
Currency: Tunisian Dinar
LEISURE AND ENTERTAINMENT, PLACES OF INTEREST
The State is rich in palaces, mosques, mausoleums and fountains. One of the most interesting buildings here is the Grand Mosque. Interesting are the tours to the Palace of the Bey - Dar al Bay - and the museum "Bardo".
Special attractions of Tunisia are multiple wealth of the cultural heritage left by past civilizations, such as the city-sites of Carthage and Kairouan.
Rich and extremely interesting excursion can be combined with recreational activities at sea (diving, surfing), relaxing on the beach.
Tunisia is ideal for beach lovers: beautiful hotel, clean beaches surrounded by palm trees and jasmine, exquisite nature and fresh air. Hallmark of Tunisia is thalassotherapy, combined with sea water.
It will be interesting to see Ksar - houses in the rocks of the ancient Berber tribes. These real invisible fortress, carved on the slopes of the rock are so fused with relief that they can not be seen without gazing.
You should go to the Cape Bon and visit the small towns around the peninsula with their citrus, olive and grape groves, where you also have an opportunity to taste local wines.
Oasis town of Tozeur admire all expectations!