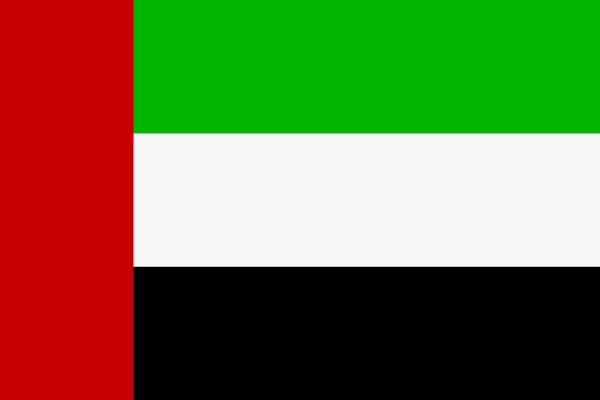 United Arab Emirates
In this country on the Persian Gulf, everyone can find what he is interested in: great beaches, historical attractions, shopping opportunities to explore the culture of the Arab world. This state consists of seven emirates: Abu Dhabi, Ajman, Dubai, Ras al-Khaimah, Umm al-Quwain, Fudzheyrai Shardzha.OAE - is a wonderful world, where ancient Islamic traditions coexist with the rapid development of business. Admiration is produced by the contrast between the ultra-small oases of the modern city, in the middle, of many kilometers wide desert. Nature of emirates is unique and alive.
Capital: Abu Dhabi
Largest city: Dubai
Official Language: Arabic
Area: 83,600 square kilometers
Population: 5,473,972 people.
Currency: UAE Dirham
LEISURE AND ENTERTAINMENT, PLACES OF INTEREST
Each emirate is interesting in its own way. Beach holidays can be diversified with the set of the most unusual entertainment: desert safaris, camel rides and racing Arabian horses, a tour to visit the Bedouins. Many people come here to shop. A kind of local landmark - are the bazaars, where they are trading with carpets (the best place to shop is Souk al-Jumaa "Friday market" on the border of Sharjah and Fujairah) Golden articles (popular market of gold and precious stones in the old district of Deira in Dubai), spices, natural fur coats.
Dubai is probably the most popular emirate to tourists, here you can find everything: beaches, a modern metropolis, the largest shopping centers and bazaars, as well as entertainment for a family holiday in one of the greatest theme parks in the world - WildWadi. Your attention should be paid to one of the most famous palaces of the UAE (Sheikh Zayed Palace) and the world's largest indoor ski resort SkiDubai, and the tallest building in the world today - Burj Dubai, the height of which is 828 meters (with the possibility to visit the observation deck). Another attraction are considered to be Dubai singing fountains, representing a real show of water, light and music. Like other emirates it offers visits to the famous Bedouin night with oriental belly dancing and a real Arabic cuisine, boat trips on the Dow.
The other 6 emirates offer a relaxing holiday, but also a rich program of entertainment with wide beaches of the Persian Gulf, or gorgeous Indian Ocean. The capital Abu Dhabi each year attracts more tourists and more and more luxury hotels and entertainment venues emerge. A stay in one of the richest countries in the world where luxury and power are reflected in the grandeur of all that Arabs are building - is certainly a must